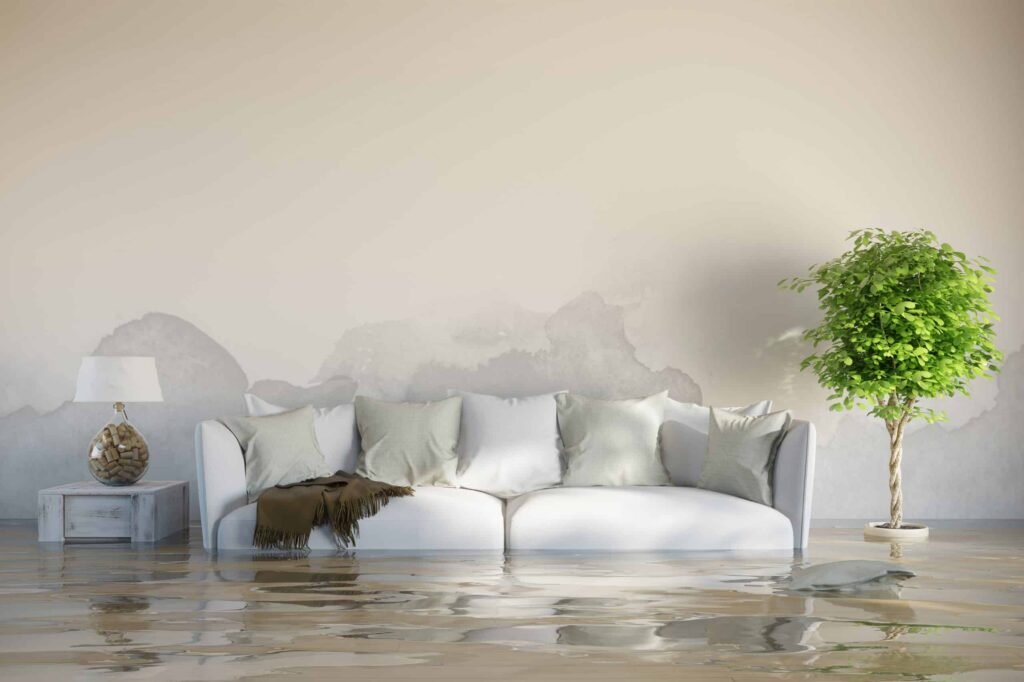 For both homeowners and business owners, flood damage can be devastating. A flood can cause significant property damage and even be dangerous to people's health. For this reason, it's essential to use restoration and cleanup services provided by professionals to assist in managing the aftermath of this kind of natural disaster.
Professional Flood Damage Restoration Services and Their Importance
In order to lessen the harm caused by a flood, flood restoration services are crucial. A property that has been infiltrated by water may experience a variety of issues, including structural damage, mold growth, and water damage. Without professional cleanup and restoration services, the damage could keep getting worse over time, creating more problems and costs.
The damage brought on by a flood can be reduced with the aid of expert flood restoration services. These services are intended to deal with the underlying problems brought on by the flood while limiting further damage. Professionals who specialize in restoration have the skills and knowledge required to locate the issue's root cause and create a unique plan to return the building to its pre-flood state.
The Restoration Process
An evaluation of the flood's damage is the first step in the restoration process. To determine the areas that have been impacted by the flood, this usually entails inspecting the property.  Restoration team will then develop a plan to address the damage and restore the property to its pre-flood condition.
There are usually several important steps in the restoration process. Eliminating any standing water from the property is the first step. The water from the property may need to be removed using pumps or other specialized equipment. Following the removal of the water, the restoration crew will start to dry out the damaged areas. To remove moisture from the air and stop the growth of mold, this may entail using dehumidifiers and other tools.
The next step in the restoration process is to clean and sanitize the affected areas. This is essential to prevent the growth of mold and other harmful bacteria that can pose a threat to human health. Restoration professionals use specialized cleaning agents to disinfect the affected areas and remove any lingering odors.
Finally, the restoration team will work to repair any structural damage caused by the flood. This may involve replacing damaged drywall, flooring, or other building materials. The goal is to restore the property to its pre-flood condition and ensure that it is safe for habitation.
The Importance of Professional Cleanup Services
In addition to restoration services, it's also essential to seek professional cleanup services following a flood. Floodwater can contain a range of harmful contaminants, including bacteria, viruses, and other pathogens. Without proper cleanup, these contaminants can continue to pose a threat to human health.
Professional cleanup services are designed to remove all traces of contamination from the property. This may involve the use of specialized equipment and cleaning agents to thoroughly clean and sanitize the affected areas. The goal is to ensure that the property is safe for habitation and free from any potential health hazards.
Why Call a Professional?
When your property is damaged by flooding, it can be a stressful and overwhelming experience. While you may be tempted to try and handle the cleanup and restoration on your own, it's important to understand that there are many risks and challenges involved in this process.
Here are some reasons why it's best to call a professional restoration and cleanup company when dealing with flood damage:
Expertise and Knowledge – Professionals have the knowledge and expertise needed to properly assess the damage and develop a customized plan for restoration. They understand the potential risks and hazards involved in the process, and they know how to mitigate these risks and keep everyone safe.
Specialized Equipment – Professionals have access to specialized equipment and tools that are specifically designed for flood damage restoration. This equipment allows them to remove water, dry out the property, and restore damaged areas quickly and efficiently.
Thorough Cleanup – Flood damage can leave behind dangerous contaminants like bacteria, mold, and sewage. Professionals know how to properly clean and sanitize the property to ensure that it's safe for habitation.
Insurance Assistance – Dealing with insurance companies can be a confusing and frustrating process. Professionals can help you navigate this process and ensure that you receive the coverage and compensation that you're entitled to.
Overall, calling a professional restoration and cleanup company can save you time, money, and stress in the long run. They have the knowledge, expertise, and specialized equipment needed to ensure that your property is properly restored and safe for habitation.